Synchroflex Motor
The bed base Synchroflex® Motor is equipped with a motorized device that adjusts the different sections of the bed base allowing to customize the inclination of both headrest and footrest (even simultaneously) for a unique and ergonomic comfort.
Certifications
Product Details
| | |
| --- | --- |
| Height | Approximately 11 cm (7 cm framework thickness + 4 cm suspensions and slats thickness) |
| Length | 190 - 195 - 200 cm |
| Width | 80 - 85 - 90 - 100 cm |
| Custom Measures | Available |
| Certifications | Catas, Eco-Friendly |
| Production | Handmade in Italy by Manifattura Falomo |
Characteristics of the bed base "Synchroflex Motor"
Synchroflex®: the exclusive patented system
The exclusive and patented "Synchroflex Motor" bed base is composed of a framework with increased section in beech plywood and 26 amortized slats. The double bed version is obtainable by joining 2 single bed bases.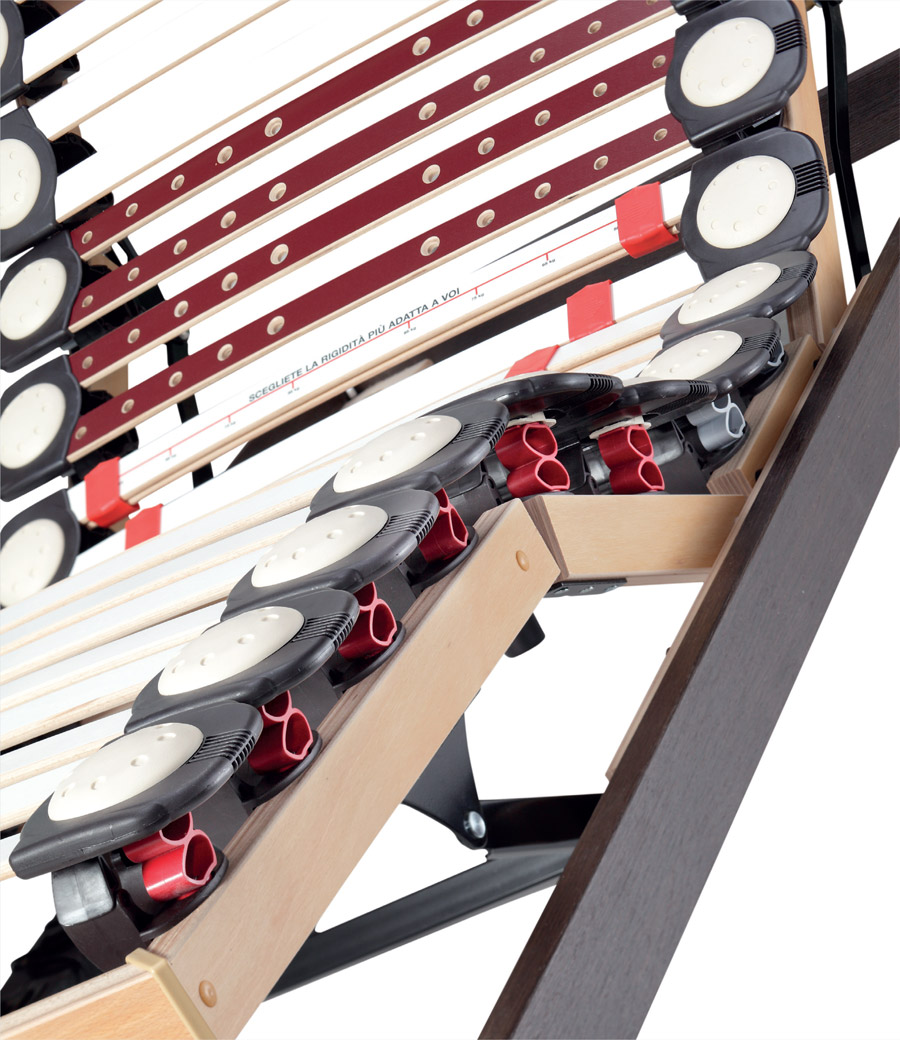 Customize headrest and footrest movements
The best for your dorsal area
The dorsal area is composed of 6 reinforced paired slats with movement transmission.
Adjustable, independent shock absorbers and interchangeable springs
The adjustable and independent shock absorbers allow to tilt the slats in different ways. The springs, which are positioned inside the shock absorbers, are made in polymeric material, they are manually interchangeable and characterized by various stiffness levels and elastic memory in order to respond to any force and weight need with an excursion up to 40 mm.
Relax in every position at complete hand
Thanks to its motors, it is possible to customize headrest and footrest movements in multiple positions for a complete relaxation.
Available in 5 colors
Framework and bed legs are available in 5 different finishings: wengé, eucalyptus, texwood, beechwood, ivory.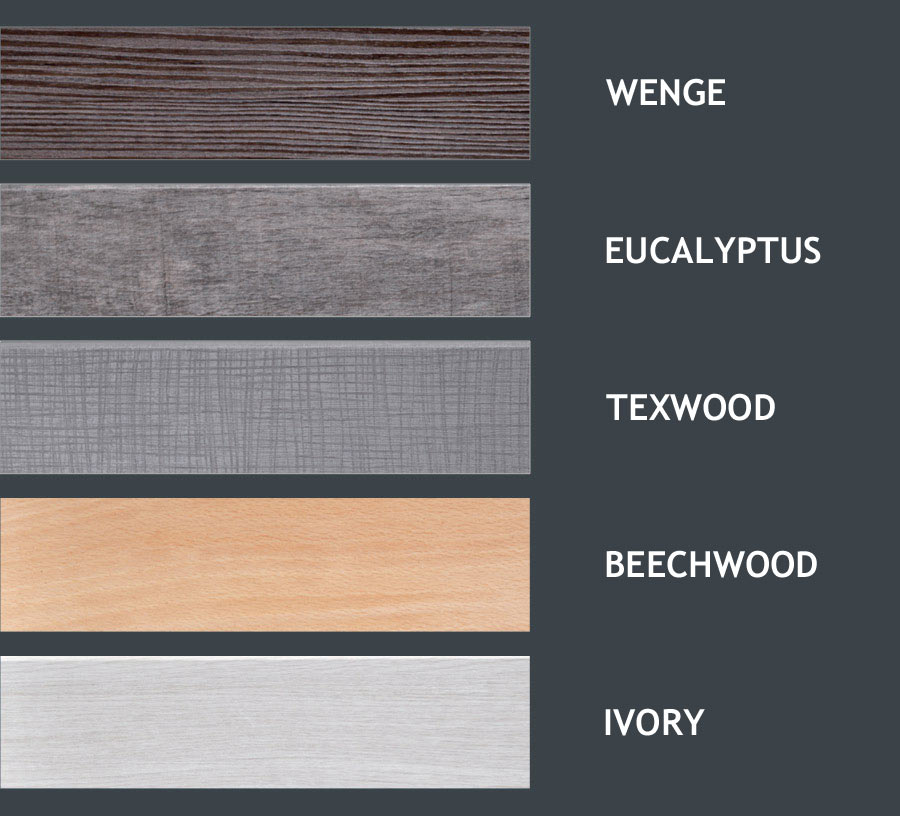 Available options for the bed base "Synchroflex Motor"
Bed base legs
The bed base legs are not included in the price and they are available as options in different measurements ranging from 25 cm to 50 cm.
The height of the bed leg refers to the upper edge of the bed: for example, a leg of 35 cm of height consists of 28 cm of leg and 7 cm of framework.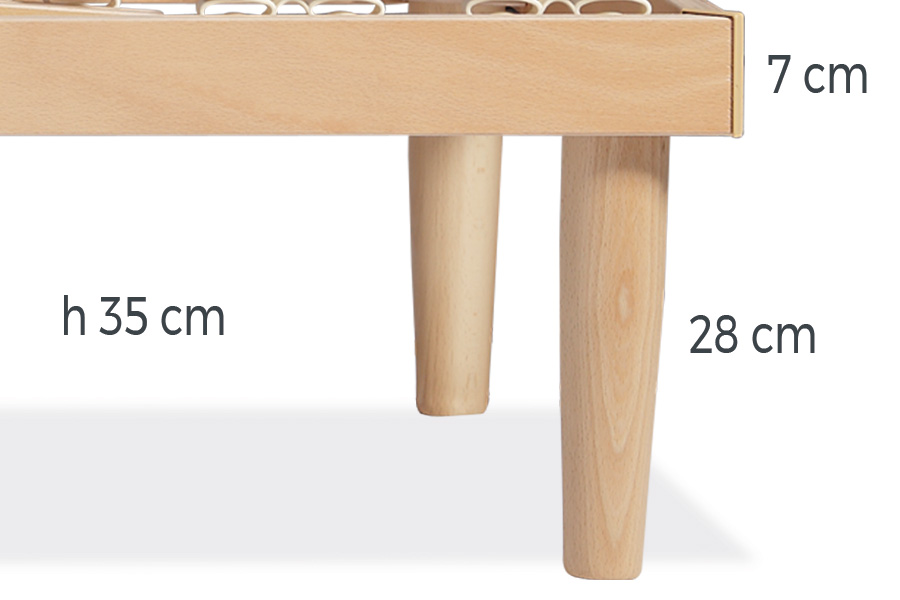 Side mattress stoppers
The easy-to-use side mattress stoppers help keep the mattress always in the right position.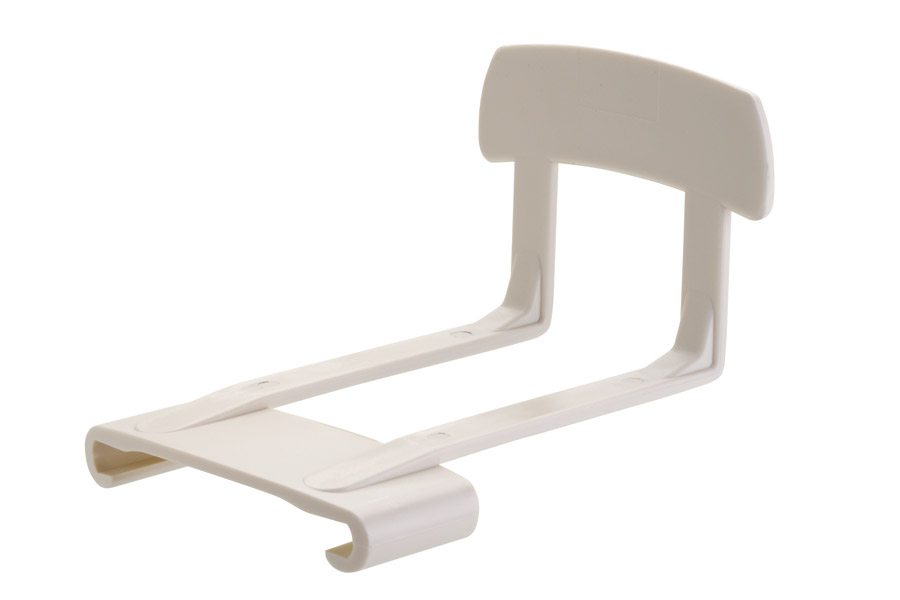 Connecting leg for bed base
The connecting leg is used to support and block the pair of single bed bases in order to obtain a double bed base.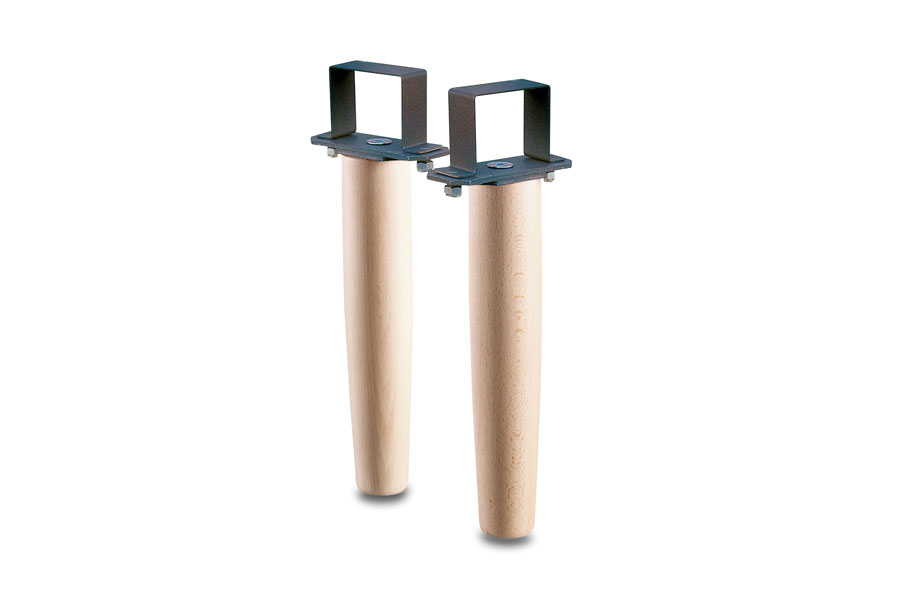 Plastic connector for joining bed bases
Combine 2 single bed bases to obtain a double bed base without the addition of legs.
Remote control kit
Low tension remote control of 24 volts: the transformer and remote control are separated from the bed base in order to avoid any electric tensions or electromagnetic fields in the bed.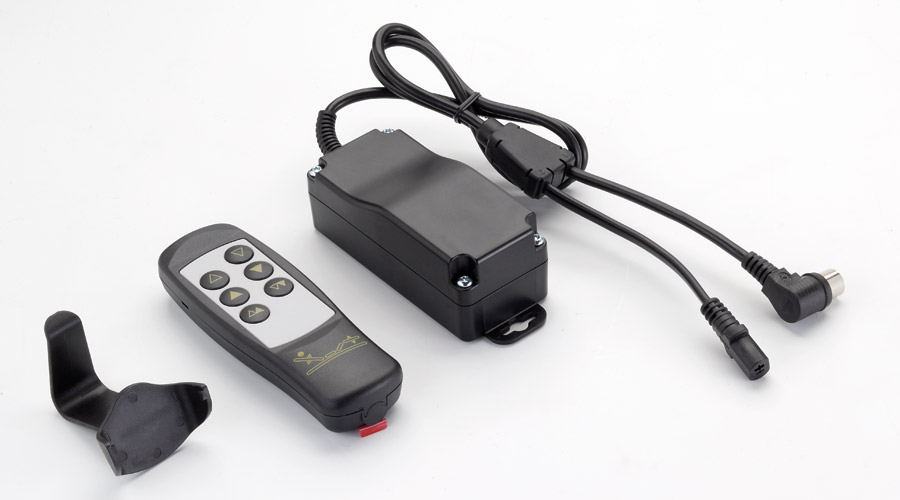 The Synchroflex Motor synchronization cable allows to control 2 motorized bed bases with a single push-button panel.