Product Details
| | |
| --- | --- |
| Height | From 10 to 12 cm, adjustable height by removing the 2 cm blue layer underneath |
| Length | 62 cm |
| Width | 40 cm |
| Certifications | Aitex, Class 1 Medical Device, HygCen, Reach, Standard 100 by Öeko-Tex |
| Washable | External lining washable at 60°C |
| Production | Handmade in Italy by Manifattura Falomo |
The new-generation pillow for the wellness of the cervical area
The main purpose of this pillow is to promote stretching and favor a greater relaxation of the whole body, gently extending intervertebral discs.
The circular and concave shape allows an optimal support of the nape for a correct alignment of the spine, eliminating muscular tensions.
Ergonomic features
Find out bellow details concerning the pillow "Sun".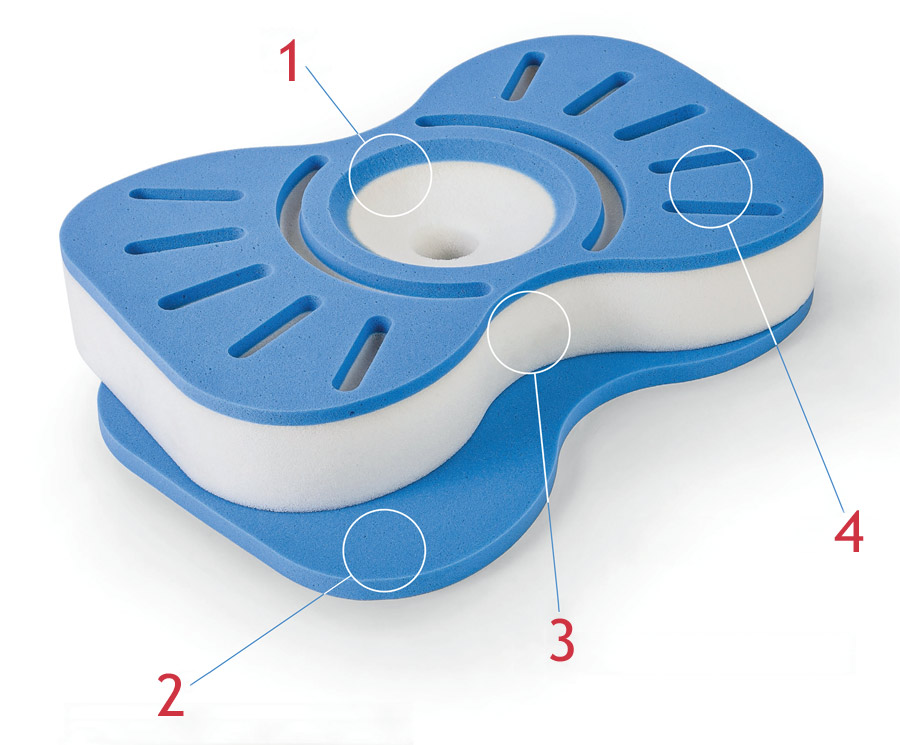 Its circular and concave shape allows the nape to remain stable and aligned with the spine, in order to release muscle tensions.
The pillow's height can be adjusted by removing the 2 cm blue layer underneath: this makes it suitable for people with wide, average or small shoulders.
The inlet leaves the spine free and allows shoulders to relax when sleeping on the side.
The channelings on the surface allow greater airflow.
Designed for a "Healthy Sleep"
Discover the technical features of the cervical pillow "Sun".
Made of Memory Fresh Blue and Soy Memory Touch: hypoallergenic and dermatologically tested in accordance with the most stringent international regulations.
External lining in Bielastic fabric, washable at 60°C, versatile, resistant, breathable and comfortable.
Internal lining in cotton, washable at 60°C, useful when the external lining is being washed.
Extremely welcoming, cool and breathable: maintains the ideal temperature, prevents sweating, especially in the hot season.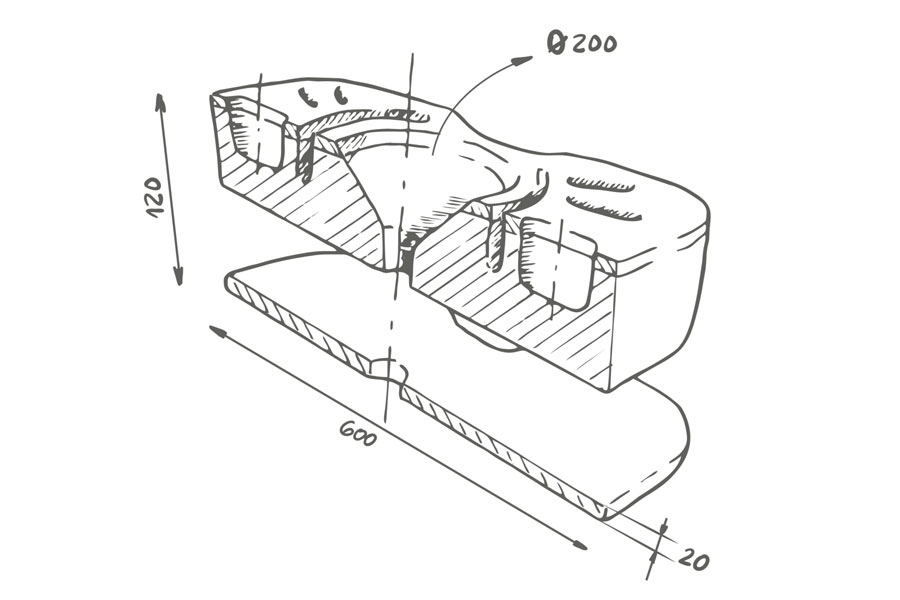 The perfect pillow if you love sleeping on your back or on your side
In a supine position: the niche for the head maintains the cervical area free and slightly raised from any compression, promoting muscle relaxation and balance.
In a side position: the central inlet leaves the shoulder free from tensions allowing the cervical vertebrae to rest. The auricular cavity prevents ear compression giving more balance upon waking.