Gran Pascià
The Gran Pascià mattress with independent springs is a product of high artisanship. The main features that make it unique are: titanium springs which combine lightness and long term resistance; Feel HD, the breathable and elastic material chosen for the topper; the Micro Tencel fabric and the natural wool and silk padding.
Product Details
| | |
| --- | --- |
| Height | About 35 cm |
| Length | 190 - 195 - 200 cm |
| Width | 80 - 85 - 90 - 100 - 120 - 140 - 160 - 165 - 170 - 180 cm |
| Custom Measures | Available |
| Weight | About 67 kg (size 160×190 cm) |
| Rigidity | H2 |
| Certifications | Catas, Class 1 Medical Device, Reach, Standard 100 by Öeko-Tex |
| Washable | Easy machine washing at 60°C |
| Production | Hand made in Italy by Manifattura Falomo |
Mattress technical specifications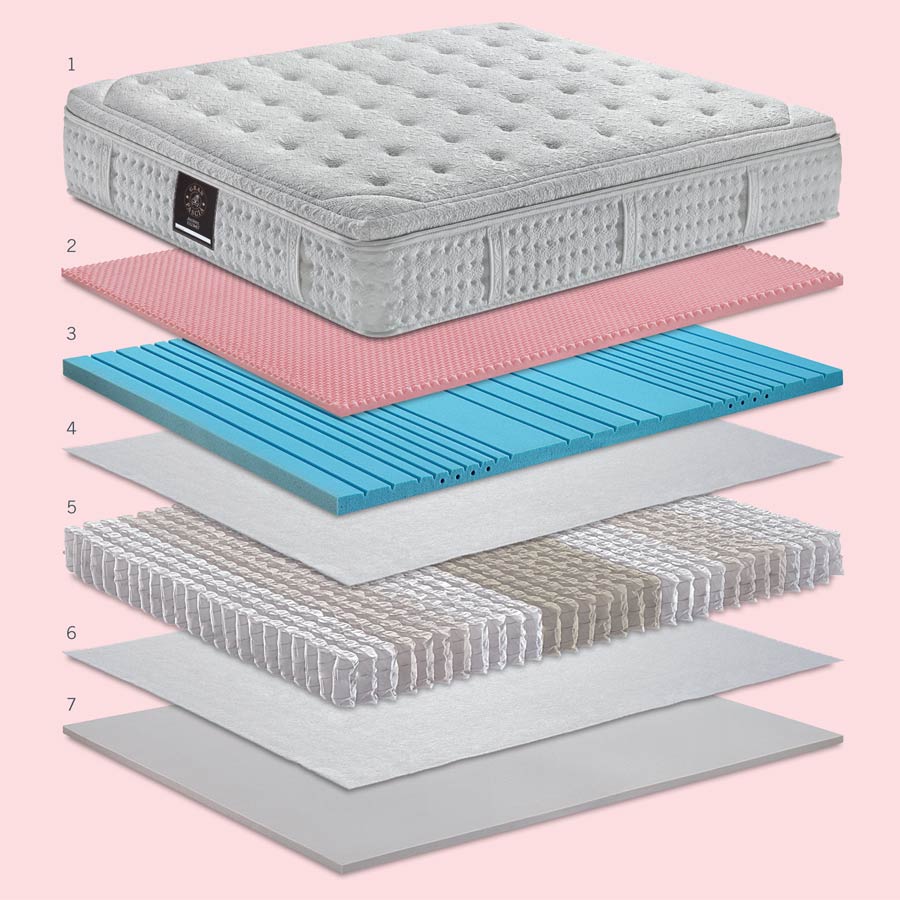 External Micro Tencel liner.
Layer of Feel HD.
Layer of soy, density 60 kg/mc, made of high load-bearing foam, matching a perimeter box, density 70 kg/mc.
Upper separation interliner in white felt.
Titanium springs 7 zones with containment Support Flex System.
Lower separation interliner in white felt.
Layer of high load-bearing soy, density 50 kg/mc.
Gran Pascià: 5 solutions for a really unique mattress
The mattress Gran Pascià with independent springs is a handcrafted product made in Italy by Manifattura Falomo. The 5 principles on which the design of the Gran Pascià mattress with independent springs is based, are set out bellow.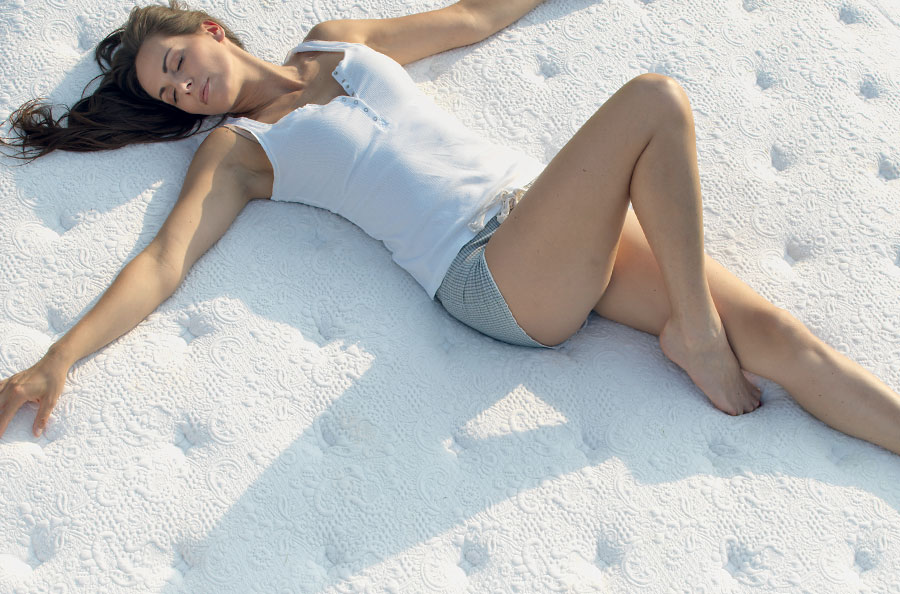 Balance: unrivaled support
The sturdy and stable box consists of a massive DN 70 foam frame which contains a load-bearing spring unit in titanium on the upper side and underneath are 2 layers of foam density 60 kg/mc H3 shaped in 7 areas that complete it.
The construction of the mattress guarantees an optimal disposal of humidity and excess heat.
Active: a good opportunity to promote movement
A layer of active and elastic Feel HD to allow maximum relaxation of the backbone.
Wellness: to really feel "up in the clouds"
A layer of elastic and welcoming Feel HD to cuddle up in any moment.
Climate: for the elimination of humidity
The padding of the quilted panel is obtained with a layer of 3 materials: a light layer of polyester to ensure washability at 60°C, topped by a layer of pure virgin wool and silk for the effective elimination of humidity.
Micro Tencel fabric: for an always perfect temperature
The Micro Tencel lining is washable at 60°C for an always cool and dry environment during your rest.
Micro Tencel is a special fabric with thermo-regulating properties: it absorbs excess heat during sleep, ensuring a restorative rest.
Titanium springs
Assembly with containment "Support Flex System" to guarantee spring solidity.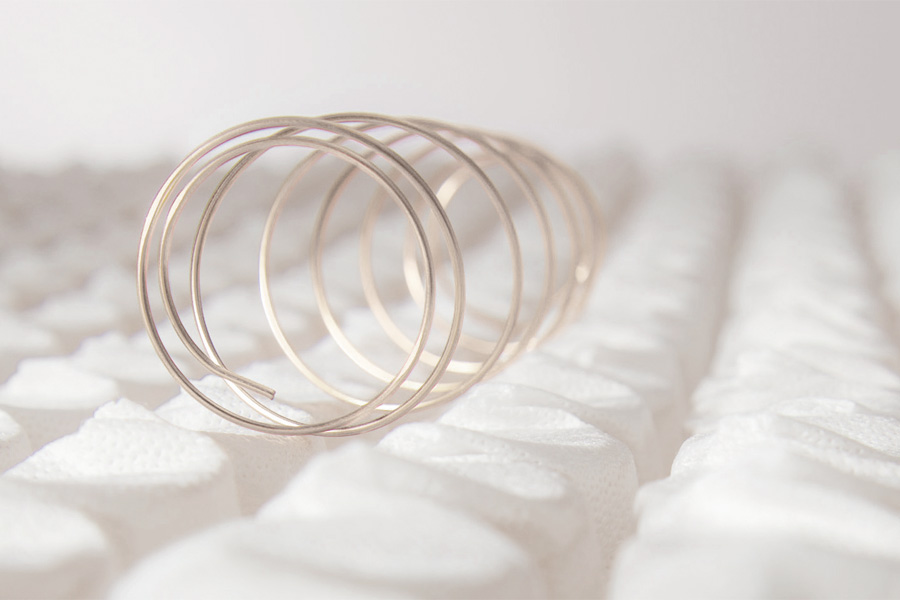 Structure with 7 different load-bearing zones
Box made of soy, density 60 kg/mc, in order to offer high carrying capacities and the right ergonomic support.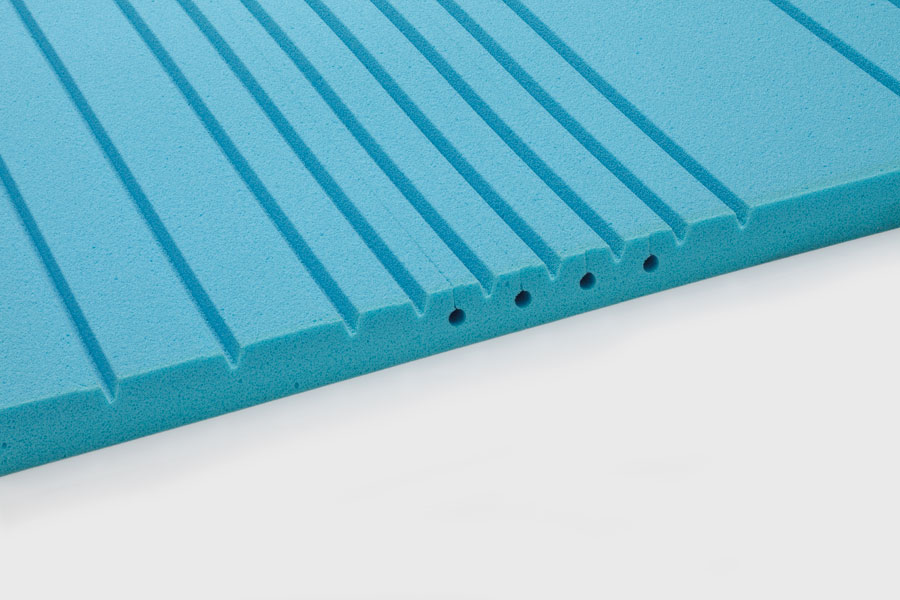 Overbox in Feel HD
The layer of Feel HD is placed on top of the springs' containment box (overbox). Active and elastic, it guarantees an optimal relaxation of the back during rest.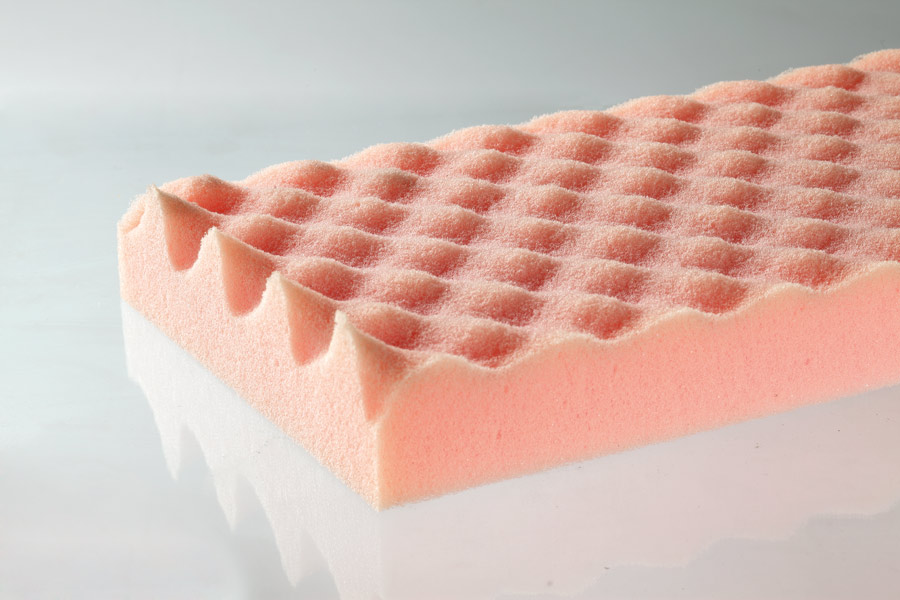 Deep quilting + Falomo Lining
Refined and deep quilting with a capitonné effect to enhance its comfort. In addition, a breathable cover allows to use the mattress also while the lining is being washed.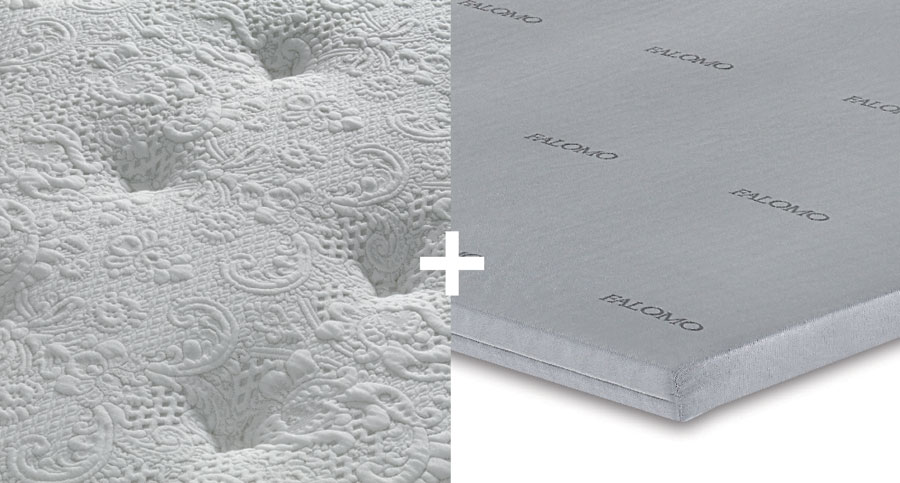 Side band and removable outer cover
Handy side band with elegant finishing and 10 handles (double size bed version).
Removable mattress topper.
External topper and mattress cover washable at 60°C.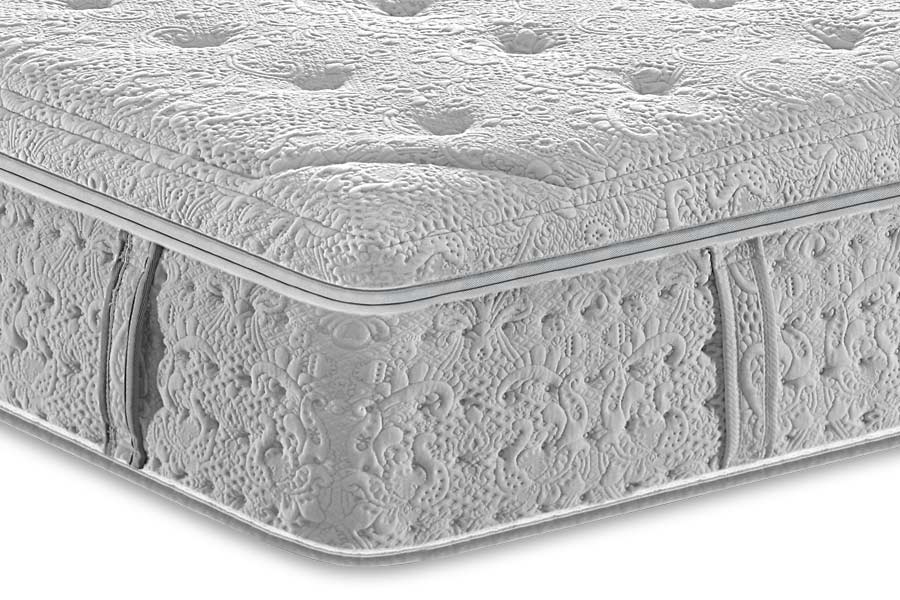 The ideal bed system: Gran Pascià and BoxSpring
A quality furniture, also customisable to match your pocketed sprung mattress Gran Pascià, perfect for enhancing its features.
BoxSpring is a bed with 7 spring zones made of 400 pocketed springs (single size) which allows to have a liner matching Gran Pascià.