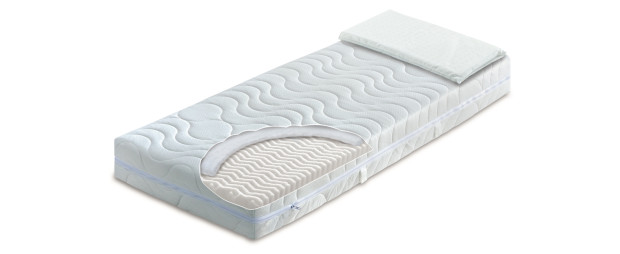 Solo Baby mattress for children + Pillow
A healthy lifestyle starts from early childhood when sleep is essential for a child's growth. This is why our Solo Baby mattress is made using only certified, safe, and guaranteed materials.
The anti-suffocation pillow is included in the price!
Certifications
Product Details
| | |
| --- | --- |
| Height | About 12 cm |
| Length | 120 - 124 - 127 cm |
| Width | 57 - 60 - 64 cm |
| Custom Measures | Available |
| Inner Cover | Machine washable at 95° C. |
| Certifications | Öeko-Tex Standard 100, Reach |
| Production | Handmade in Italy by Manifattura Falomo |
Anti-suffocation pillow included in the price!
The anti-suffocation pillow allows children to rest in the correct position.
Our hypoallergenic and antibacterial pillow is made with latex foam of natural origin.
TECHNICAL FEATURES
Machine-washable cover at 95°C.
Zipper on 4 sides allows to easily remove the cover and machine wash.
SOLOTEX™ hypoallergenic padding.
Certified Class 1 IM against fire.
THE ANTI-SUFFOCATION MATTRESS WITH REMOVABLE LINING
The "Solo Baby anti-suffocation mattress with removable lining, is the result of years of research carried out by Manifattura Falomo's laboratories.
The Solotex™ padding (the innovative polyester fiber developed in collaboration with Toyota TSUSHOTM CORPORATION research and development centers) represents today's true alternative to traditional paddings:
Particularly elastic thanks to a three-dimensional lattice structure which gradually support the resting body, consistent with the natural form.
Resistant to compressions in order to bear loads and heavier weights.
Safe, because certified 1 IM class against fire.
A WASHABLE COVER FOR AN ALWAYS OPTIMAL HYGIENE
The hypoallergenic Medicott® cover that can be machine washed at high temperatures is a key factor for a child's mattress. Only by washing it at a temperature of 95° C will you be able to guarantee maximum hygiene and a safe and regenerating to your child.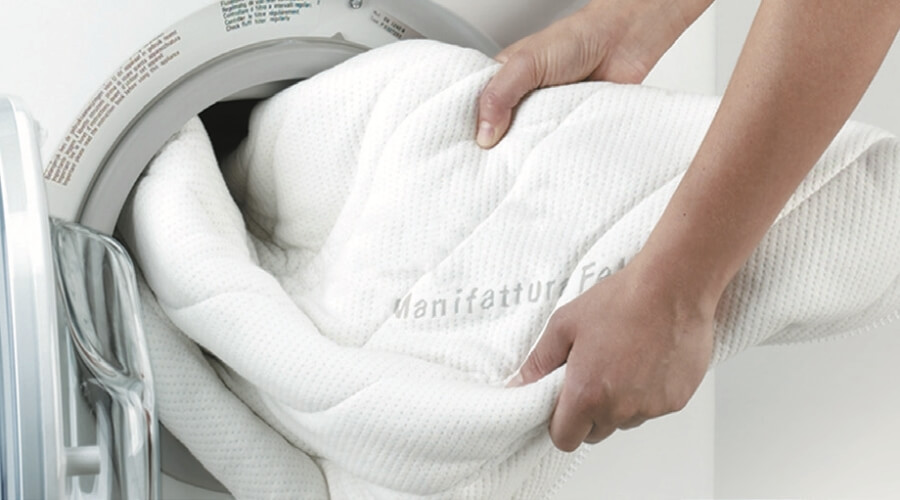 We also recommend