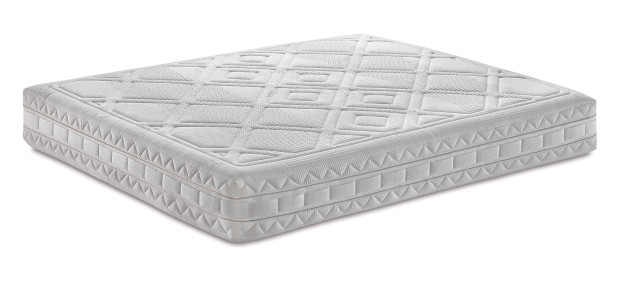 Hypoallergenic Balance
This mattress has been created to help those who suffer from allergies and are looking for a mattress with a welcoming springiness. Thanks to its completely removable lining and to the possibility to wash the cover at high temperatures, you will have an always hygienically perfect mattress: tested in over 250 washings at 95°C.
Certifications
Product Details
| | |
| --- | --- |
| Height | About 24 cm |
| Length | 190 - 195 - 200 cm |
| Width | 80 - 90 - 100 - 120 - 140 - 160 - 165 - 170 - 180 cm |
| Custom Measures | Available |
| Weight | About 40 Kg (size 160×190 cm) |
| Rigidity | H2, H3, XXL |
| Certifications | Reach, Standard 100 by Öeko-Tex |
| Antiacaro / Ipoallergenico | Yes |
| Production | Handmade in Italy by Manifattura Falomo |
A mattress suitable for those who suffer from dust-mite allergies
The mattress is hygienically safe as the cover is machine-washable at 95°C, therefore it contrasts the proliferation of bacteria and mites. It shapes itself to the body thanks to the progressive load-bearing system that restricts pressure, fostering a rejuvenating rest.
Mattress technical specifications
Bielastic Med 95° outer cover.
Box plane in Aquatech® with extra "Comfort Profile" load-bearing capacities.
Upper separation interliner in white felt.
Flexizone spring system with containment Support Flex System.
Lower separation interliner in white felt.
Box plane in Aquatech® with extra "Comfort Profile" load-bearing capacities.
External cover is machine-washable at 95°C
The mattress is provided with removable lining which can be washed at 95°C. The special inner lining by Manifattura Falomo protects the core and allows the mattress to be used while the outer lining is being washed. Tested in over 250 washings.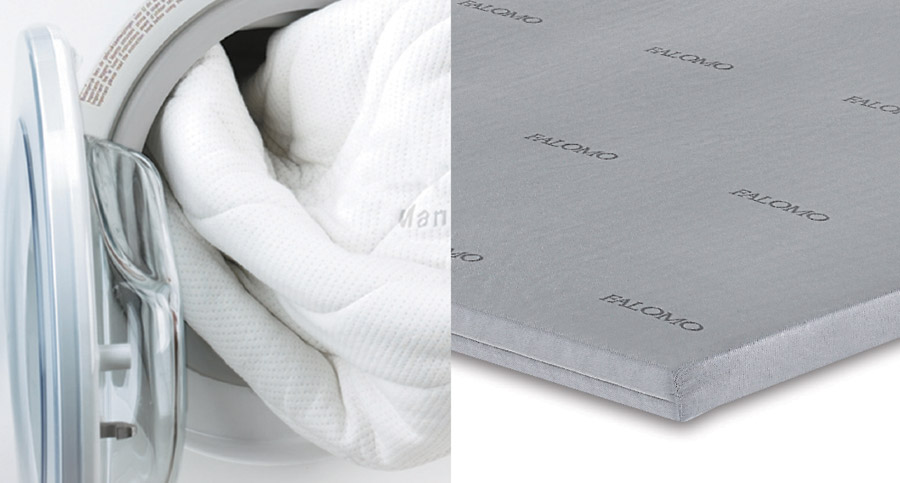 Welcoming and elastic springiness: ideal in any position
It perfectly adapts to body shape thanks to its springiness with differentiated zones which avoid any kind of compression, making it suitable in every position.

Springs for plus sizes
Also available with XXL springs for "plus sizes".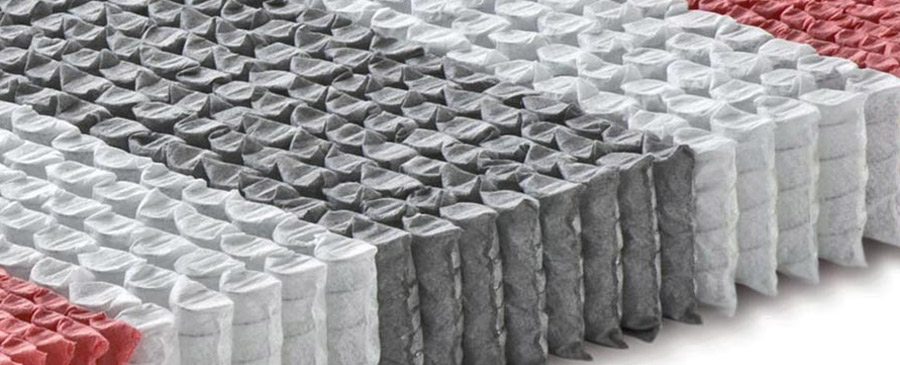 Bielastic Med fabric
Cover and padding ensure an ideal and always dry microclimate. It is also prevents the proliferation of mites and bacteria thanks to its washability at 95°C.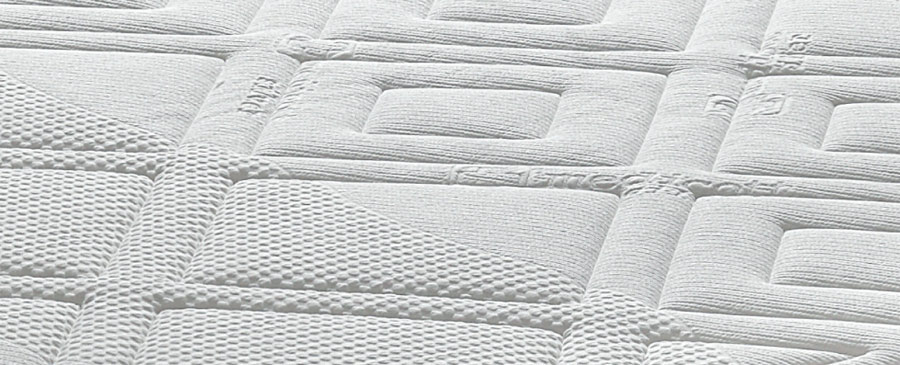 Multi-handles
"Ergonomic Project" handles that allow to easily rotate the mattress.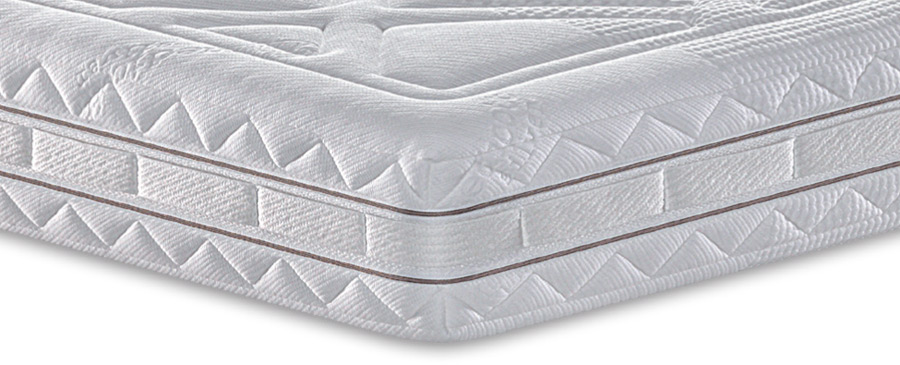 The ideal bed system: Hypoallergenic Balance and Boxspring
A piece of furniture made to match and enhance the features of your Balance Hypoallergenic pocketed spring mattress.
BoxSpring is the bed base made of a 7-zone springiness with 400 pocketed springs (single size) that allows you to have the cover matching Hypoallergenic Balance.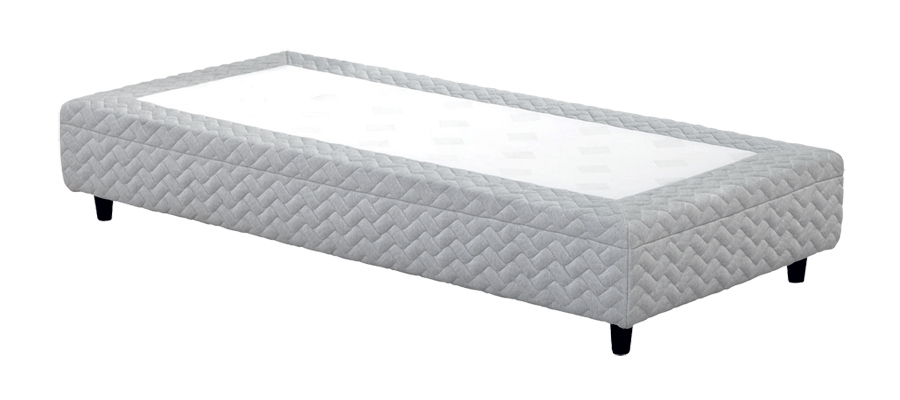 We also recommend